We are thrilled to announce the appointment of Kate Cherry to the role of Business Centre Manager at Pantiles Chambers in Royal Tunbridge Wells, effective July 2023.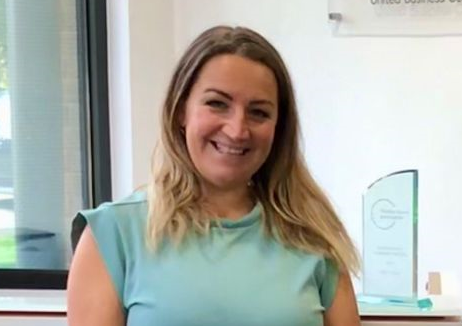 Kate brings a wealth of experience and expertise in Serviced Office Management to her role at Inigo. With a remarkable background in managing a business centre in Fulham, London for a decade, she has consistently demonstrated exceptional leadership and a commitment to delivering outstanding service to clients.
As the Centre Manager, Kate Cherry is dedicated to going above and beyond to ensure a seamless and professional experience for clients and visitors at Pantiles Chambers. Her efficient and diligent approach to every aspect of her work has earned her a reputation for excellence in the industry.
Outside of her professional life, Kate embraces a healthy and natural lifestyle. She finds joy in engaging in fun rebounder workouts to maintain her physical well-being. In her free time, Kate enjoys embarking on long forest walks with her children, appreciating the tranquillity and beauty of nature. Additionally, she finds delight in the playful antics of her two adorable kittens, Missy Pink and Ruby Red.
"We are thrilled to welcome Kate Cherry to our team as the new Centre Manager at Pantiles Chambers," said Jane Erasmus, Sales & Marketing Director at Inigo. "With her extensive background in Serviced Office Management and her unwavering dedication to exceptional service, we are confident that Kate will make a significant impact on the overall experience we provide to our clients. Her commitment to excellence and her vibrant personality will undoubtedly enrich the atmosphere at Pantiles Chambers."
Inigo is renowned for its commitment to creating dynamic workspaces that foster productivity and collaboration. With the addition of Kate Cherry to the team, Inigo reaffirms its dedication to delivering a premium experience to its clients at Pantiles Chambers and further solidifies its position in the serviced office industry.
For inquiries or more information about Pantiles Chambers and its services, please contact:
Kate Cherry kate.cherry@inigo.co.uk 01892 506 960